From the young age I was obsessed with drawing and wanted to become a painter or a designer.
I didn't go to high school but I went to university at age 15.

My dad was a businessman and we moved to Manila, Philippines for his business extension when I was 13. I went high school there for a year and when I came back to Korea the school system did not allow to attend appropriate grade on my age but the lower grade. So I took GED test for high school and I barely passed passing grade(haha) and was able to take university entrance exam which I took it as well. My score was good enough to go university in my hometown so I entered university on age 15. Sounds so smart but I dropped out after a year.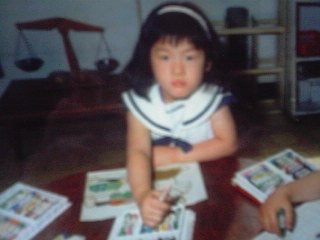 I have BA degree in Fashion Design and Merchandising